Humans weren't designed to sit all day.
Many tasks within the modern office require extended periods of sitting — and that's a problem. Sitting down all day is detrimental to physical wellbeing and overall health, and finding ways to balance workplace productivity and personal wellness has become increasingly challenging.
Our comprehensive line of sit-stand desk converters provide sit/stand solutions that don't require replacing your furniture.
Our Sit2Stand™ Workstations are elegant, compact and durable. With a smaller footprint, lower-profile and more ergonomic functionality, they're designed to enhance your workspace while optimizing productivity and physical wellbeing. The modern, sleek design comes complete with a full-size keyboard tray, cable management and a slide-in slide-out work surface. The Sit2Stand™ desk converter's single-action lever effortlessly transitions from sitting to standing, locking in place to ensure stability and security at any height. Felt pads on the base allow the unit to safely glide across your existing desktop and allowing you to utilize the desktop when needed. Better yet, our modern, durable designs are built to stand the test of time - both aesthetically and functionally.
For those in need of a more affordable alternative, we also offer lower cost desktop converters. While not providing the aesthetics or features of the Sit2Stand™ converters, these units afford the ability to adapt your workstyle and remain active throughout the day.
---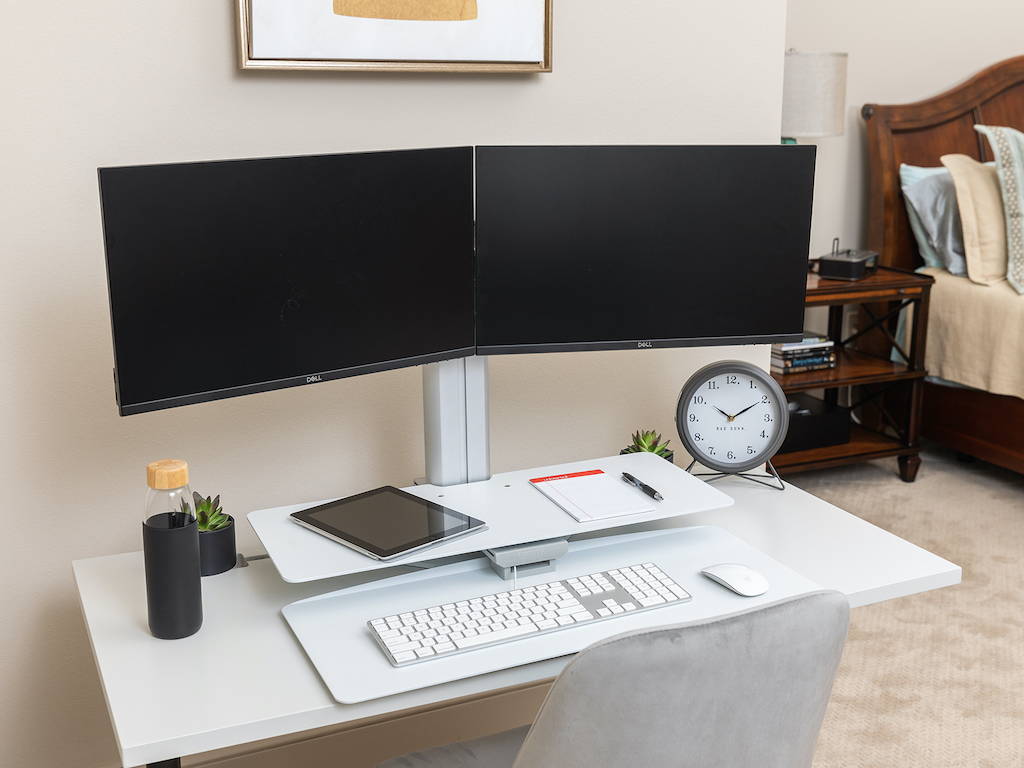 Your home office should be just that — an office. As the landscape of the modern workplace is evolving, more and more workplaces are offering employees the opportunity to work from home. While the convenience and flexibility of remote working is great, without the proper ergonomic considerations it can often lead to unhealthy and unproductive work styles.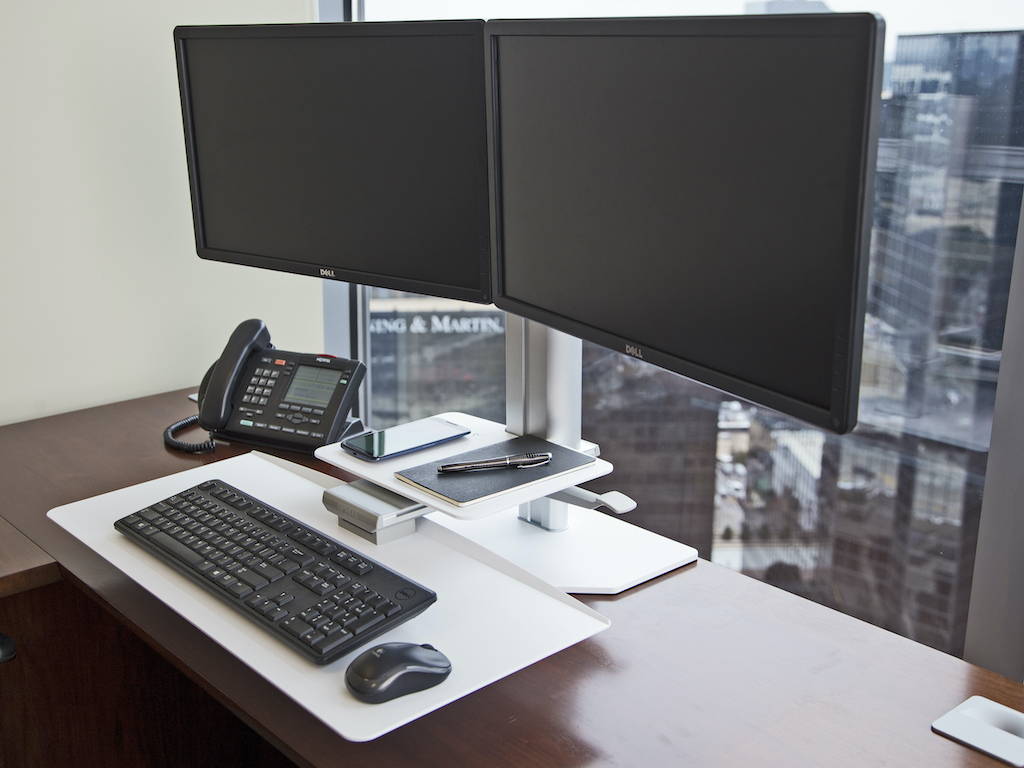 Our ergonomic-focused product line offers an affordable, sleek and practical way to transform how your office works. An elegant alternative to larger, bulkier options, the Uprite Ergo® Sit2Stand™ workstations sit simply atop your existing office furniture, empowering you to work in a healthier and more productive manner.